Within the live bidding software, you will be able to place a bid by selecting the blue 'Bid Now' button.
After a bid is placed, the button will change to be green and display 'You are in the lead'.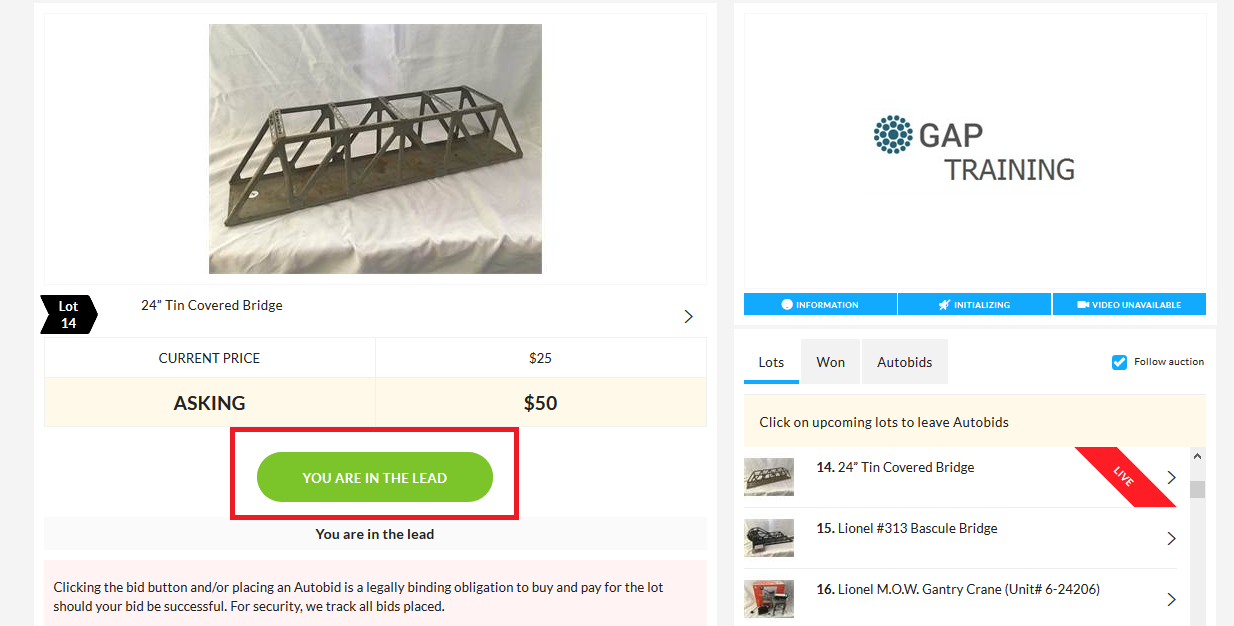 When a lot is marked as sold while you are the high bidder, it will show that you won that lot.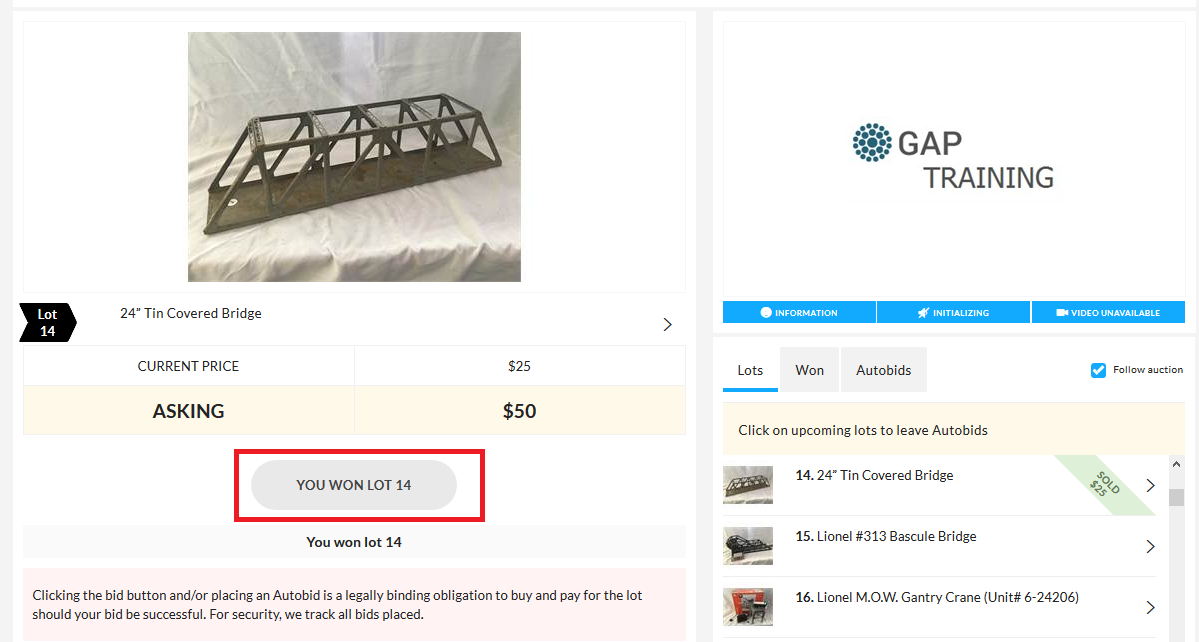 Additionally, you can view all of your won lots under the 'Won' tab at any time during the auction.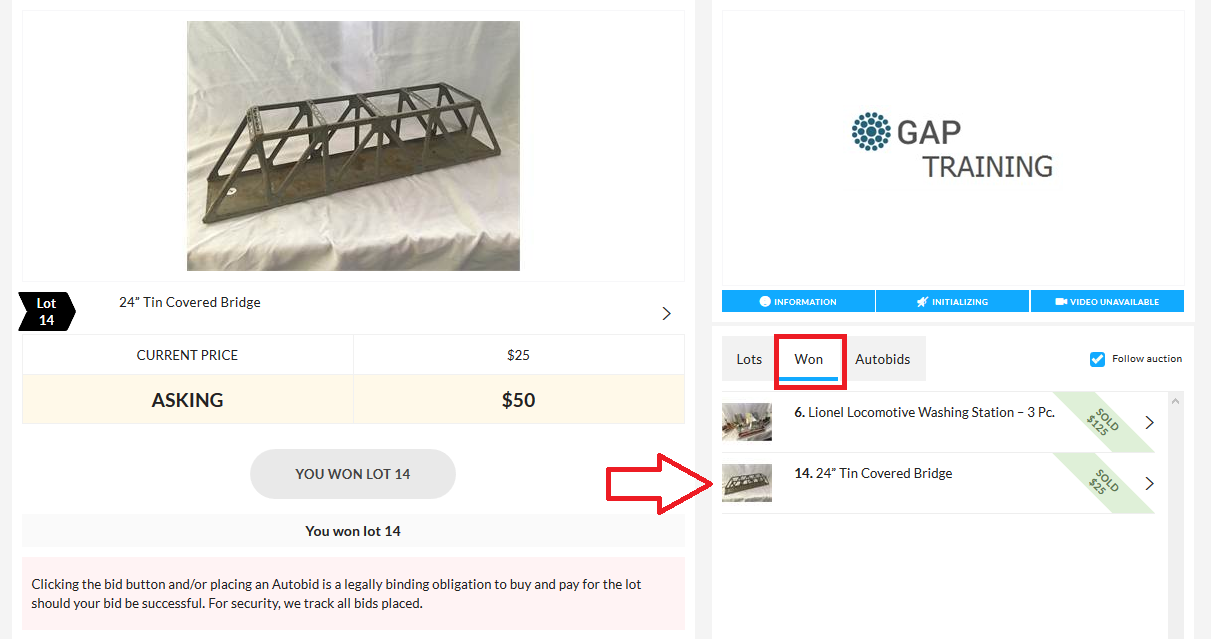 Once the auction finishes and is reconciled, you will receive a "Winners Notification" and/or an invoice by email which should contain information on all of the lots you've won. It should also include all of the information you may need in regards to arranging payment, lot removal, and perhaps even shipping. Depending on the event, this may come from within moments after the conclusion or may not be sent until the next business day.