While your registration is pending approval by the auctioneer, you are able to place a pending autobid. Pending autobids are placed as a regular autobid upon the auctioneers approval. You may place a pending autobid on any lot in a live auction while awaiting your approval.
When viewing a lot to place a bid, the lot will be yellow and it will have a banner informing you of your pending registration.

After placing your pending bid, it will show you the maximum bid you have placed as well as indicate that your bid is pending.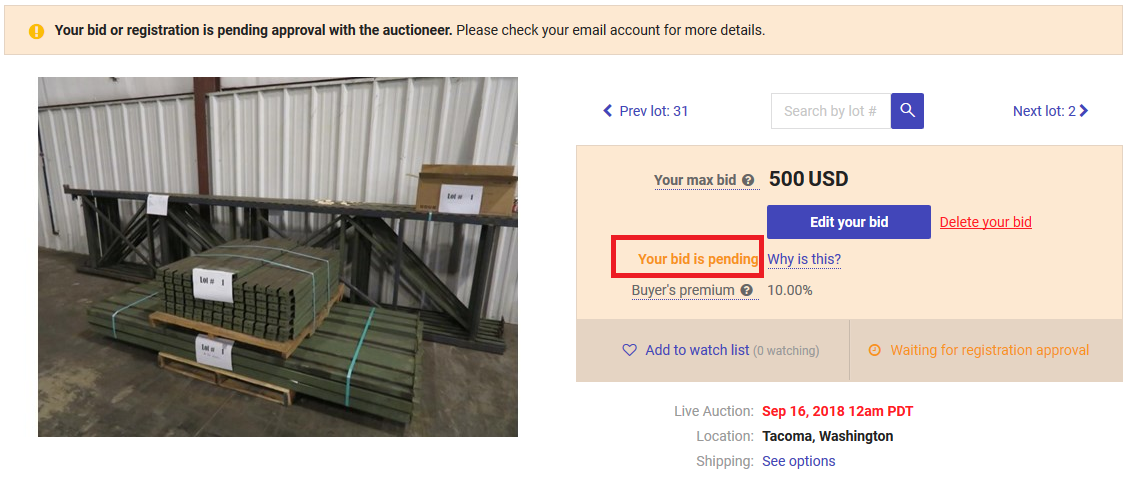 Once you have been approved by the auctioneer the yellow will change to white and tell you that your registration has been successful. Additionally, you will receive an email to inform you that the auctioneer has approved you for their auction.