While the location of the auction is sometimes listed in the auction title, the location of an auction can also be viewed from multiple spots on our site that have been detailed below.
Lot Level
When you're viewing a lot, the location of the item may be listed in the description. However, the location will always be listed to the right of the lot image, below the bidding section.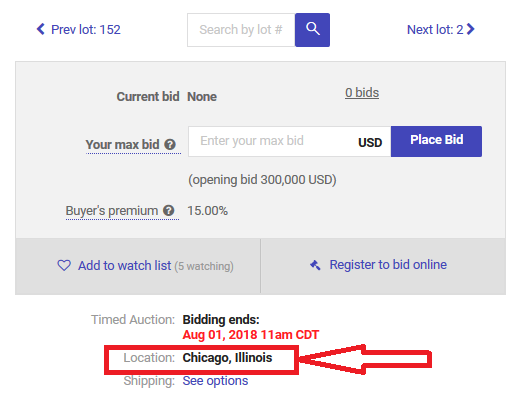 Home Page
The location of the auction can be found under the auction title.

Auction Search
When searching for specific auctions, you can see the location of the auction below the 'Sign up to bid' button and auction type on the right.

Catalog View
After you've found an auction you're interested in and selected the catalog, you can view the auction location by selecting 'View auction details'. Once selected, you will be able to see the location of the auction as well as the venue address,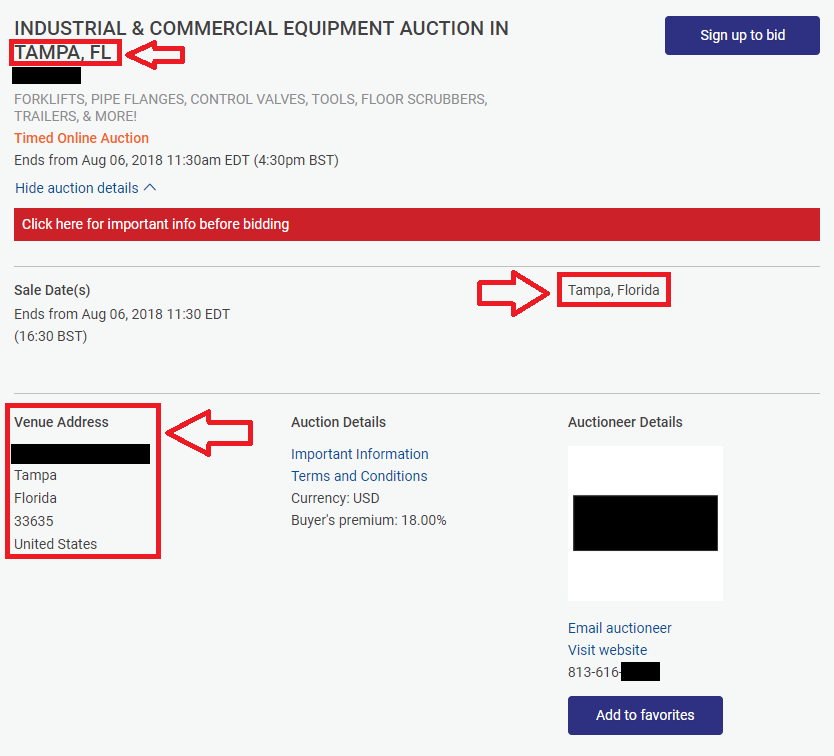 Keep in mind that the location of the auction or venue is not always the location of the items being sold. We would always recommend to check the Important information for the location of the items or to contact the auctioneer directly to obtain this information.
You can view the important information by selecting the red bar shown below which is available in all auction catalogs.