When you've located an auction that you wish to participate in, you will need to be approved by the auctioneer before you can start bidding. Some auctioneers will require a pre-authorization, or deposit, before they will approve you. The deposit is listed in their terms and conditions and is taken before approval. If the deposit failed, the auctioneer may send a pre-authorization request that will allow you to pick a different card on your account or add a new one.
When a second pre-authorization attempt is requested, you will receive an email from BidSpotter where the subject shows the name of the auction house and "Pre-Authorization request".
To complete the deposit request, you will need to view the email and click on "here" located below the amount.
After clicking "Here" you will be redirected to Bidspotter (if you're not signed in, you will be asked to sign in to continue). Here you have the option to select a card from your account or add a new card for the deposit.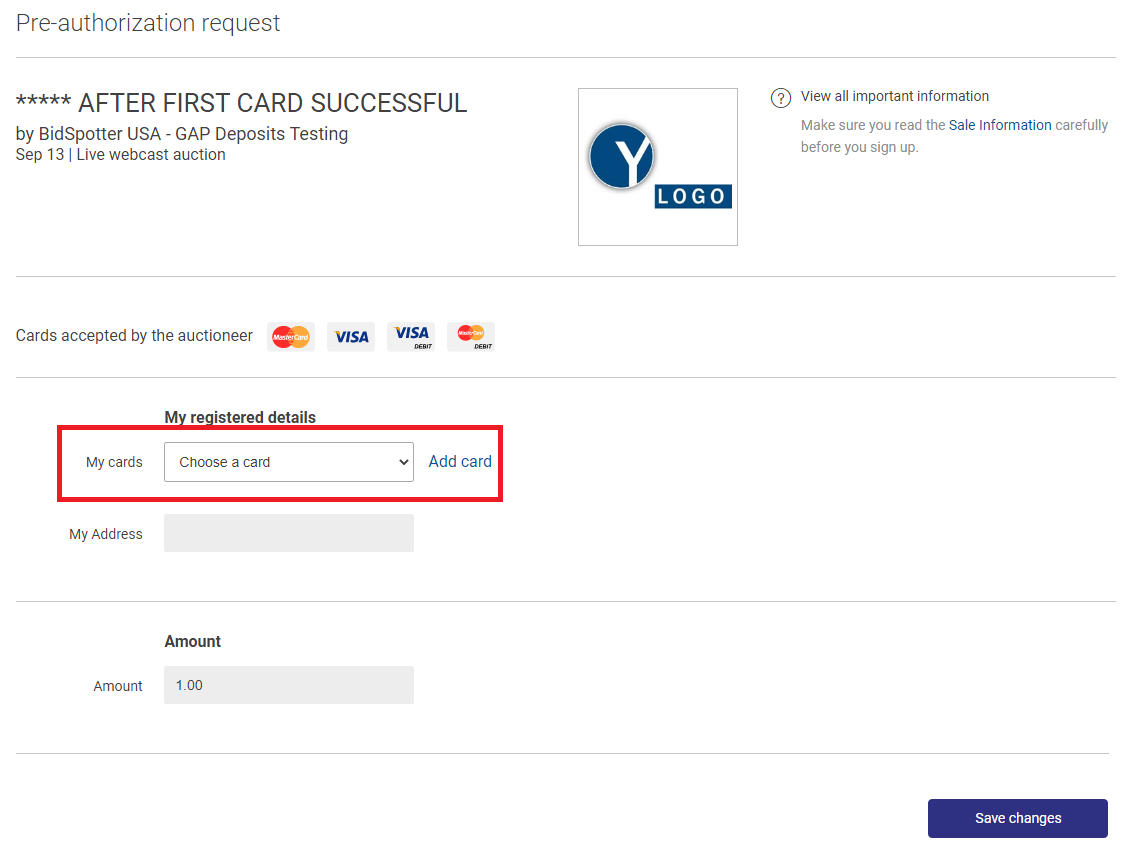 After clicking "Save Changes", the pre-authorization will be submitted and you'll see a message like so:

If your deposit is successful, you will receive an email confirmation.