There are multiple ways to reach out to an auctioneer. One was is to utilize our handy 'Ask a question' feature. You'll find the link on each lot's web page.
Your message will be emailed to the auctioneer and they will respond to your email. Alternatively, if you prefer to speak to the auctioneer over the phone, the phone number is located directly to the left of 'Ask a question'.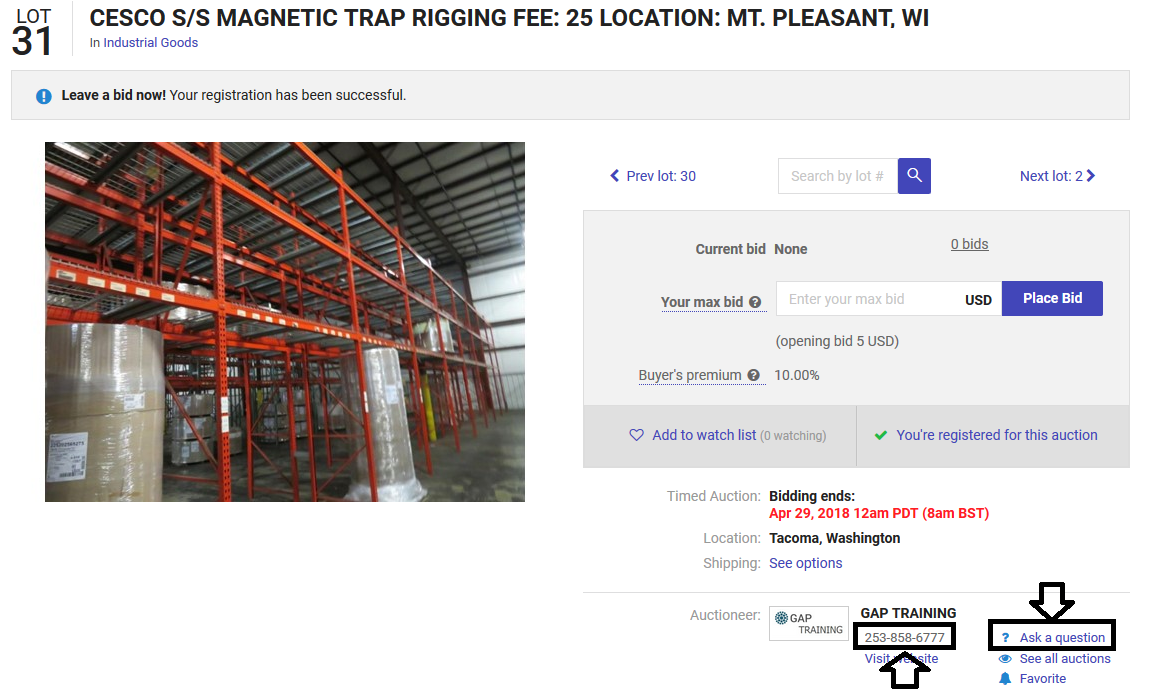 You can also view the auctioneer's contact information from the main catalog page for the auction. To view the information simply click 'Show auction details'. This will populate the auctions Sale Date(s), Venue address, Auction Details and Auctioneer Details. Under Auctioneer Details you will have the option to contact the auctioneer by selecting 'Email auctioneer' or by phone via the phone number listed.