Starting a live chat

There are a few options for contacting the BidSpotter Customer Service team. The first will be to start a live chat with a Customer Service representative. To do so, simply select

located at the top of the BidSpotter webpage.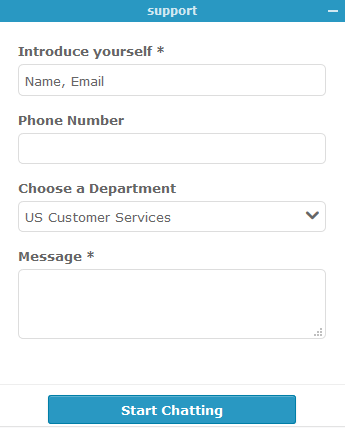 Once selected, a pop-up will appear in the bottom left of the page. Enter your name, email address, phone number and enter a starting message. After all the initial information has been placed, select Start Chatting.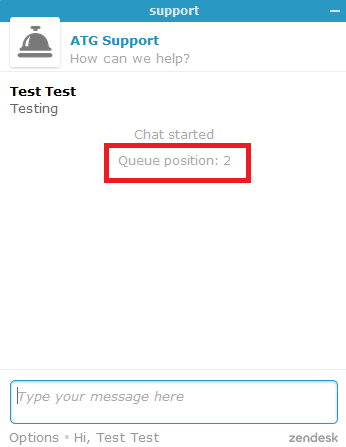 After the chat has been initiated you will enter the queue to speak to an agent. You can see your queue position in the chat window. If at anytime you would like to save the transcript of the chat or end the chat, select Options located at the bottom left of the chat window.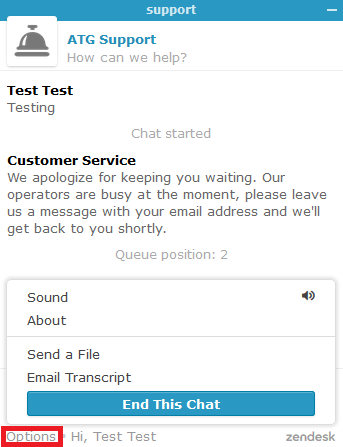 Ending a live chat
To end the chat, after selecting Options, select "End This Chat".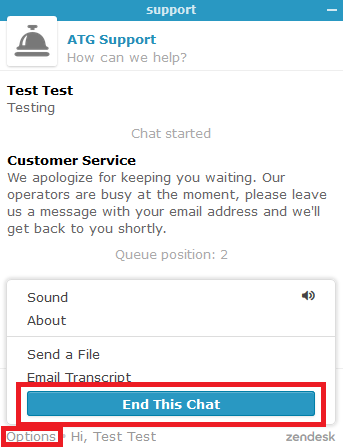 You'll receive a confirmation that you want to end the chat. Select "End" to finalize your selection.

After the Chat has ended, you can minimize the chat by selecting the white minimize button in the upper right of the chatting window. Here you'd also be able to start typing again to re-start the chat if you need additional assistance.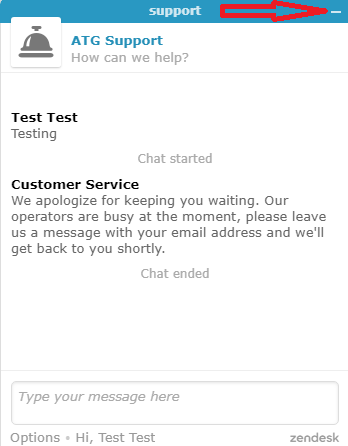 Send an email to BidSpotter Customer Service
If you do not have an urgent issue and would prefer to reach out via email, you can reach us at support@bidspotter.com. We will get back to you as soon as possible. Keep in mind, we handle all emails in the order of which they come in.
Hours of operation
Monday - Thursday: 5am-7pm PST
Friday: 5am-3:30pm PST
Saturday: Closed - Support is available during all live auctions
Sunday: Closed
Customer service may be closed on holidays.
If you have an urgent issue, you can contact BidSpotter Customer Service by calling our toll free number (866) 597-2437.